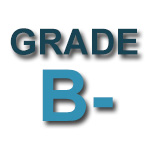 The market for shows similar to
This Is Us
is still going strong apparently, even on the parent series own network! In a bid to find the perfect counterpart show for their flagship series, NBC has commissioned
The Village
a show that begs for the chance to pull on your heartstrings about a group of people living together in an apartment complex aptly called, The Village.
Since this is a series primarily about characters and their journeys, most of this recap will be about introducing you to each one since that is the essence of the pilot as well.
Nick:
Played by the charming Warren Christie, Nick is a war veteran who lost his leg from an IUD bombing. His life was only saved because one of the bomb dogs laid on top of him and kept him warm in the aftermath until he was recovered. The dog lost one of its legs in the process too. He has a past relationship with Sarah we don't learn the full extent of until the end of the episode. He is the father of her daughter! Sarah's daughter doesn't know that yet.
Photo Credit: Peter Kramer/NBC
It would appear Nick and Sarah are on good terms and we don't know much about their past relationship except Sarah got pregnant as a teenager, which would mean Nick was her high school sweetheart. Outside of his romantic troubles, Nick is dealing with PTSD, as evidenced by his reaction to a light bulb blowing out nearby him at a rooftop party at The Village.
He also has a difficult time accepting "thank you for your service" gratitude from people as he comments it all feels very uniform. This changes briefly when Ron (Frankie Faison), another Village resident, brings him to his bar to meet some his friends - all war veterans themselves. It would appear Nick might have a place to fit in if he takes up the job offer.
Photo Credit: Peter Kramer/NBC
Sarah:
Michaela McManus plays the single mother/retirement home nurse who discovers her daughter Katie (Grace Van Dien) is pregnant. It's very much a "history repeats" moment for her since that is exactly how Katie came into existence. In addition to surprising her mom with her pregnancy news, Katie was suspended from school for protesting a new corporation being built by cutting into the fence and making a giant crochet heart.
It's evident from the pilot Sarah and Katie have a close relationship. Sarah sees her daughter as her best friend and promises to be there for her regardless of what she intends to do with the baby. At the moment, it would appear Katie wants to get an abortion. Probably my
least
favorite moment of the premiere was a moment where Katie was researching her options and a little girl escaped her mother and ran towards Katie calling her "mama". Her apologetic mother tells her it's the only word she knows. Of course it is. It was way too cheesy for my liking.
Photo Credit: Peter Kramer/NBC
As tends to be my overall problem with some of these family dramas that try much too hard to foster inorganic emotional beats. But alas, moving on...
Patricia:
Played by the magnificent Lorraine Toussaint, Patricia is essentially the mother hen of the entire apartment complex. She is married to Ben but a shoulder to cry on for all. She supports Sarah, Katie, Ava, and everyone else in the span of one hour.
As it usually goes with characters of this nature, Patricia doesn't have anyone checking in on
her
well-being while she's trying to juggle everyone else's. We find out she has cancer and at episode's end she agrees to go in for a treatment appointment. She doesn't tell anyone this news yet.
Photo Credit: Peter Kramer/NBC
Gabe:
The handsome law school student, Gabe, is played by Daren Kagasoff. He's kind of a player, definitely the show's eye candy, and even though he can be self-centered, he does have a good heart underneath his chiseled chest. Gabe's grandfather, Enzo (Dominic Chianese), is one of Sarah's patients at the nursing home and he's a handful.
Gabe is often called in to help out with Enzo, especially when he does things like sell drugs to the other folks at the home. He's clearly not interested in living out the rest of his days there and the death of his life-long best friend triggers an intense reaction from Enzo.
He wants to move in with Gabe and be given the chance to do what he likes with his last years on earth. Going so far as to steal Gabe's credit card at one point to buy drinks and go on a special ride to he and his friends special place at the fair where he met them years ago. At first, Gabe gets angry and blows up at Enzo at the bar but eventually he comes around and the two apologize to one another.
Photo Credit: Peter Kramer/NBC
Gabe also gets the chance to flex his legal skills as he's asked to help out another Village resident, Ava (Moran Atias), who is arrested by ICE for having fraudulent immigration papers. She begs Gabe to help her out after Patricia requests he speak with her to see what he can do. Initially, Gabe is hesitant as he isn't technically allowed to practice law, but by episode's end, Ava has convinced him to take on her case. (I'm not sure if that is even legal? We'll go with it.)
Ben:
Speaking of Ava's deportation case, Ben is the kind-hearted cop and son of Patricia who also lives in the Village, he is played by Jerod Haynes. He is also a close friend of Ava's and tries to prevent ICE from arresting her. When he's unable to stop them, he at least takes her son, Sami (Ethan Maher), into his care to watch out for him until everything gets figured out with Ava.
That about wraps up the pilot episode! As far as pilots go, this was a pretty solid one. Overall, not sure if the show will prove it has a right to exist given it runs very similar plots and beats we've hit a thousand times over on series like
This Is Us
and
A Million Little Things
, but I'm willing to give it some time to grow and see if it evolves into a better series.
Based on the look I had at the upcoming pilot scripts, the sappy network/broadcast family dramas aren't going anywhere any time soon.
New episodes of The Village air Tuesday nights on NBC.